WDW Wedding Planning & Star Wars Weekends 5.2011 Day 5: Wedding Pavilion Walkthrough
February 14, 2012 in Trip Reports by Shelley
Our last day. BooHoo!!! We got up at 6AM, got ready and checked out. Jason's boarding passes were hanging on the door but mine were not. We got it straightened out at the airline check in desk so it turned out ok. There was no line to boot!
We decided to just take a cab to Grand Floridian since it was already 8AM and I wanted to make sure to get to the Wedding Pavilion early for pictures. There were cabs hanging out in the parking lot near the custom house so we grabbed one and were on our way!
We walked over to the WP and took some pictures. I cried! It's so beautiful!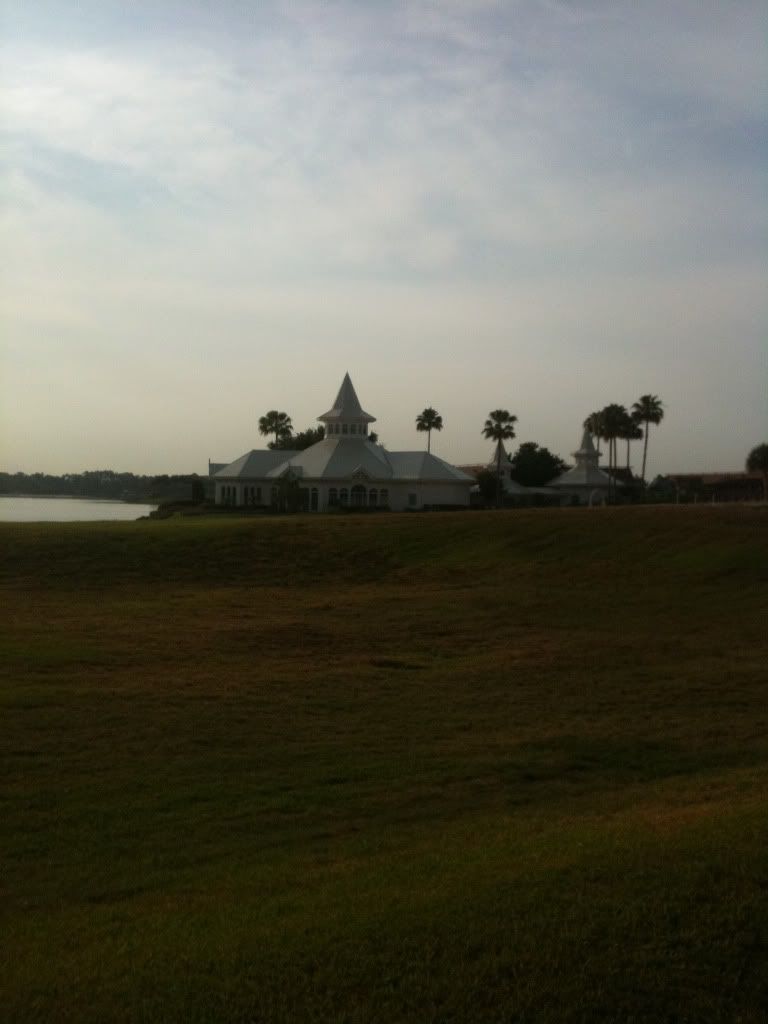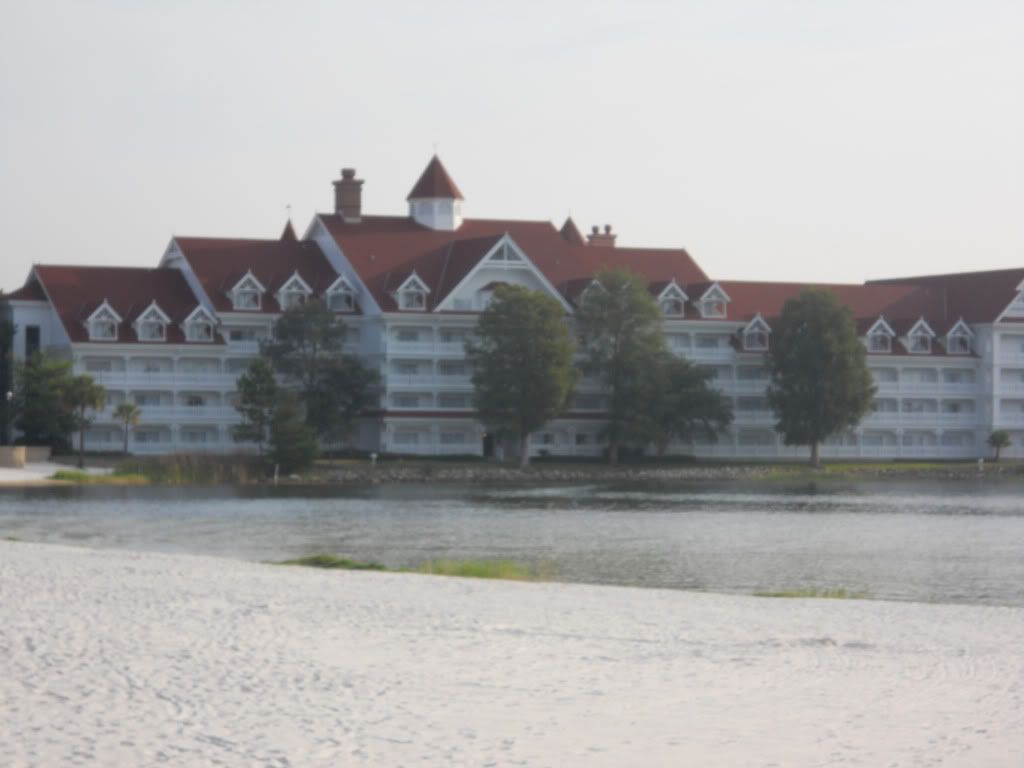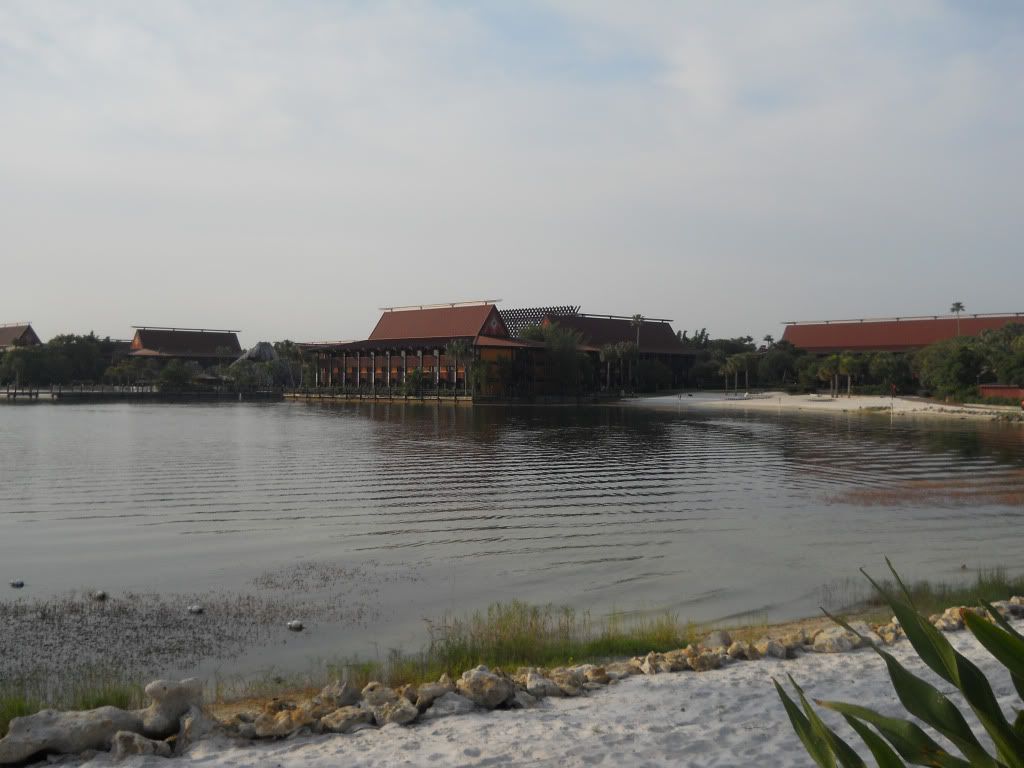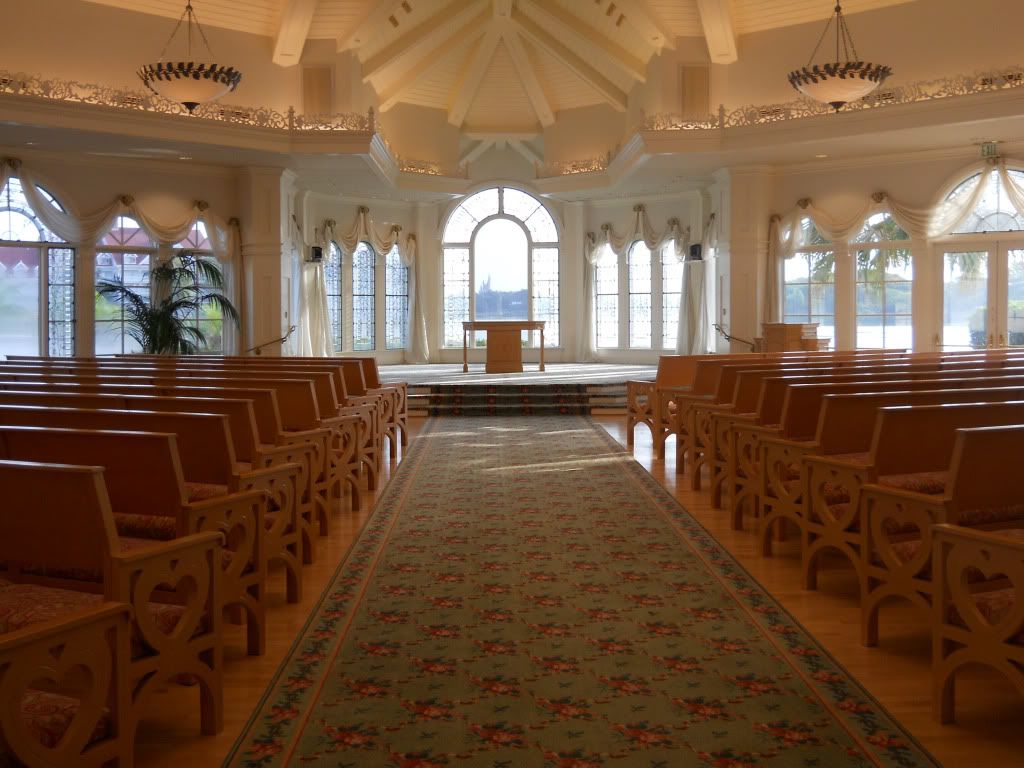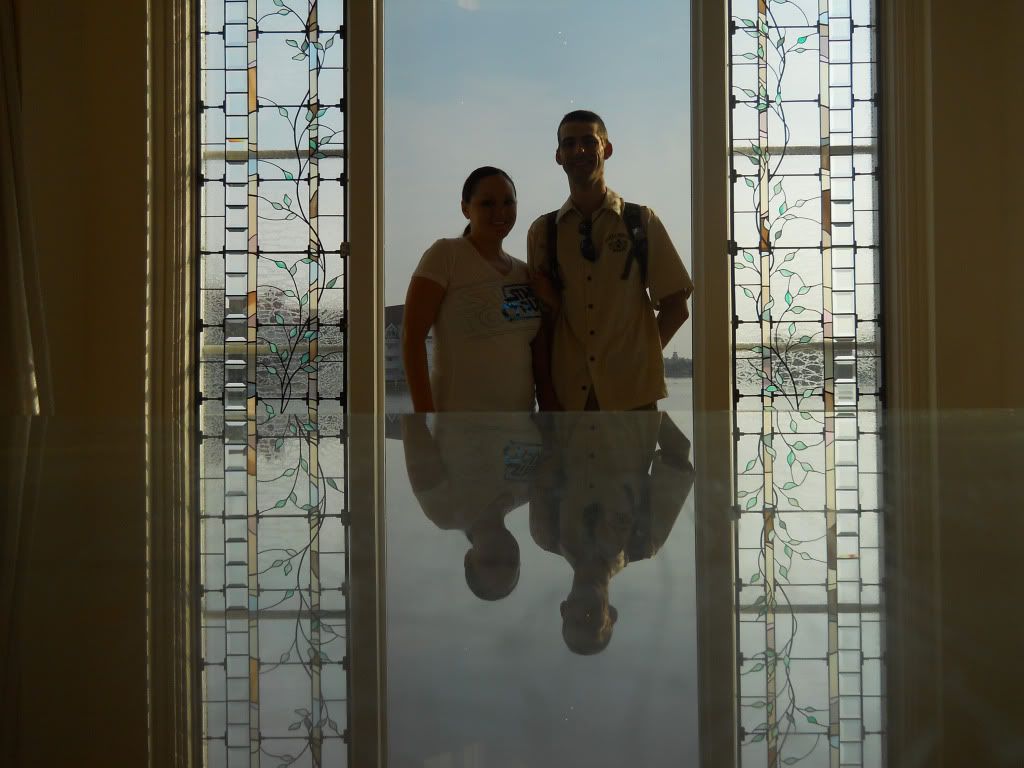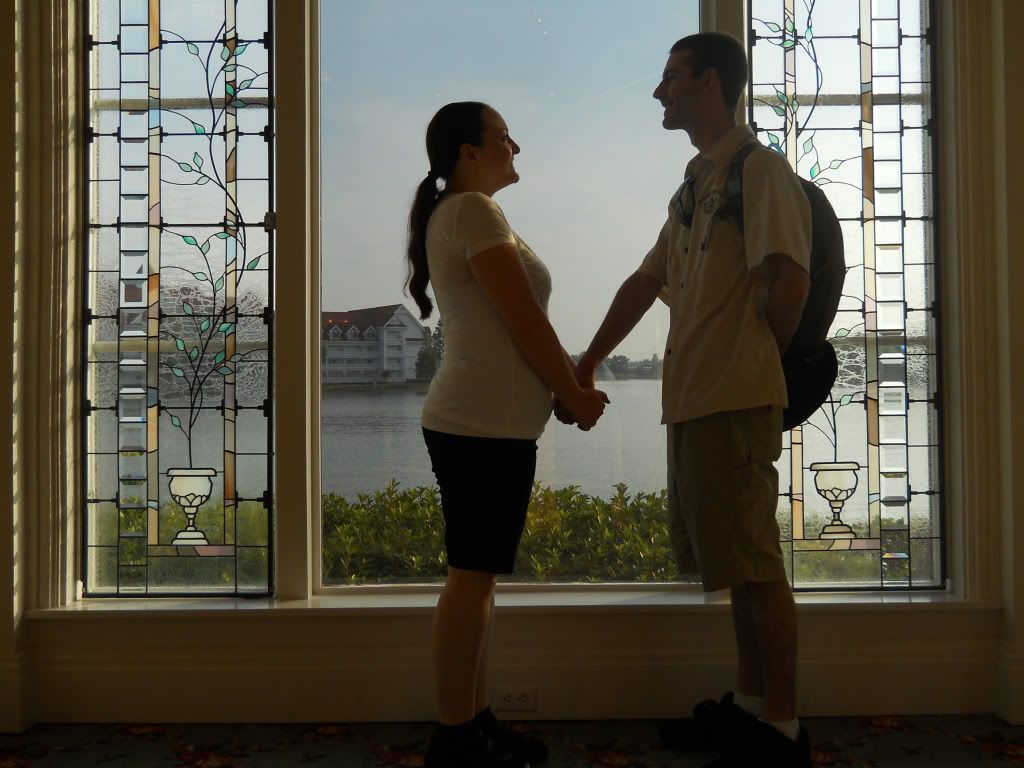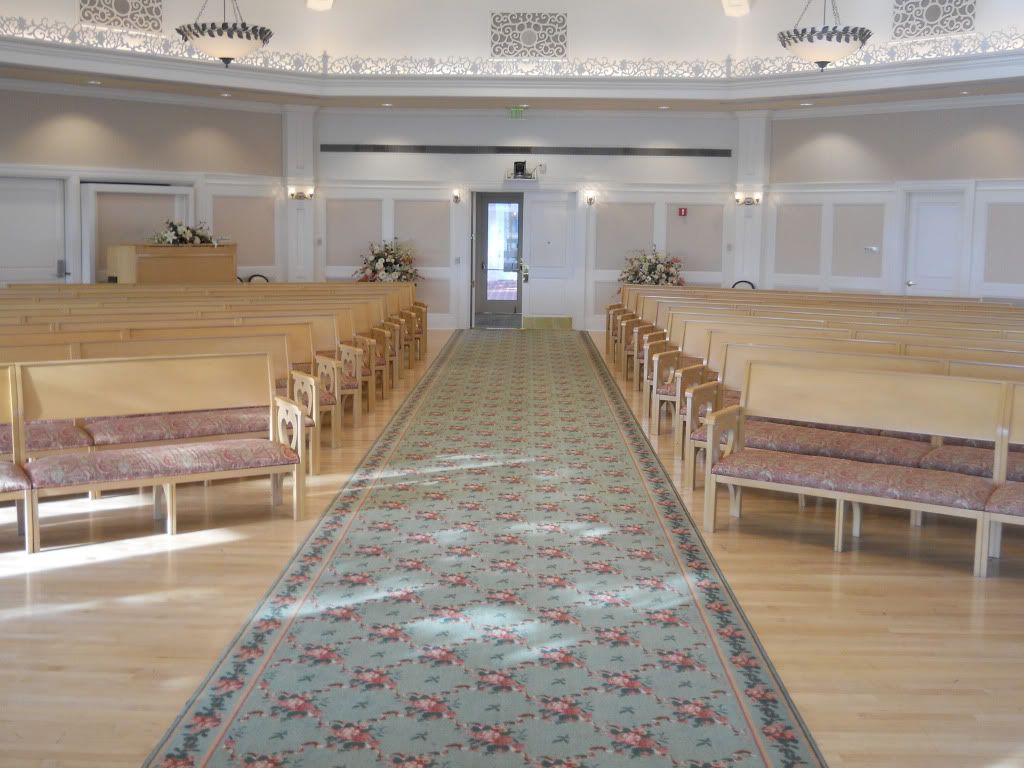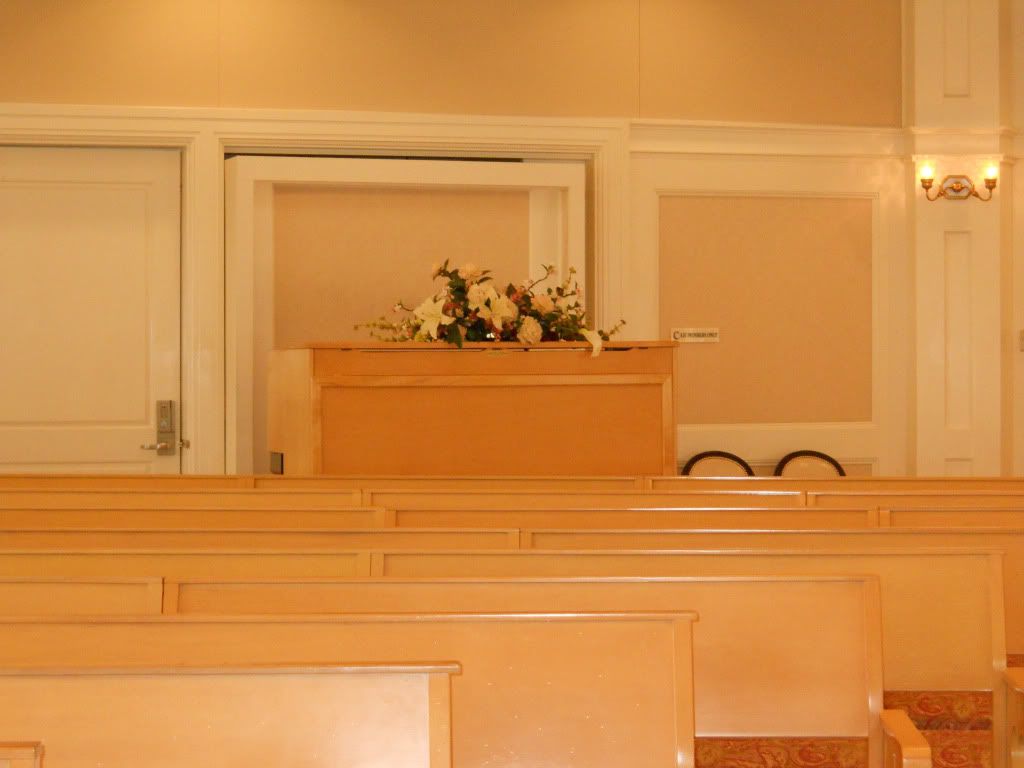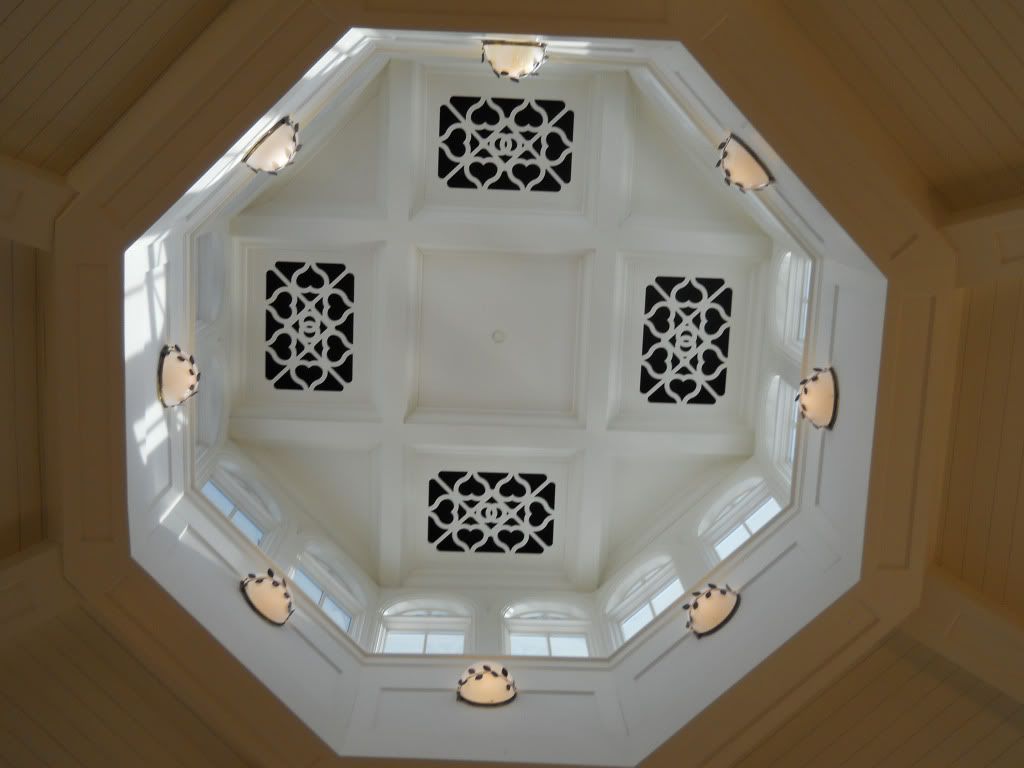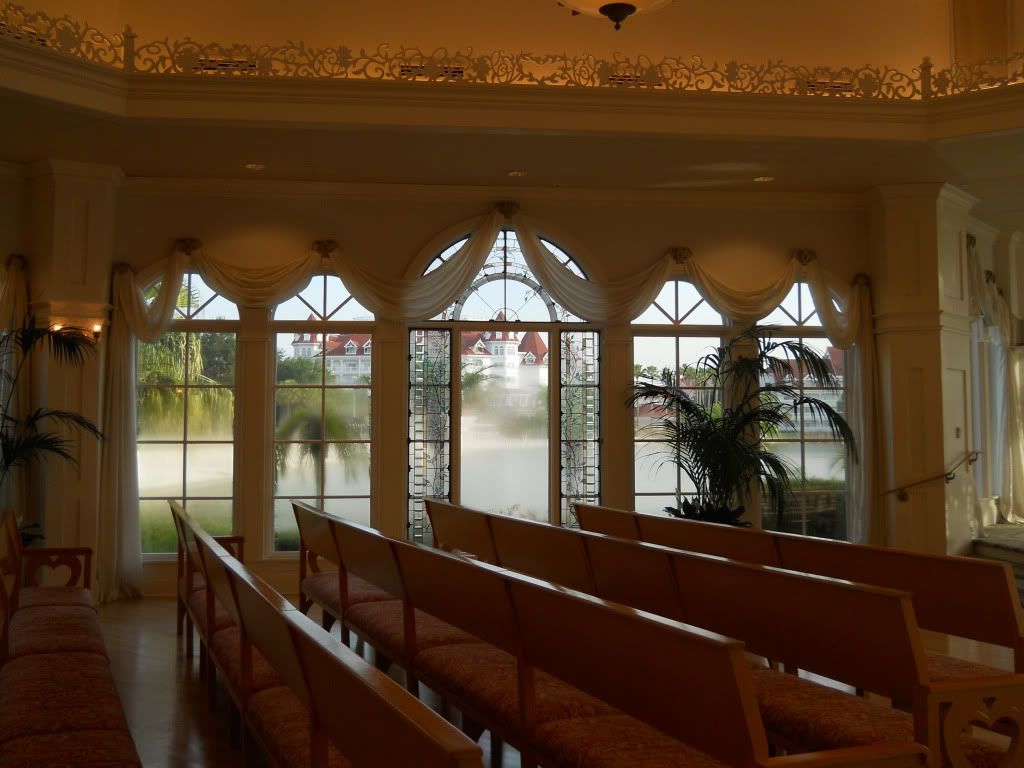 Then we checked out the Groom's Room: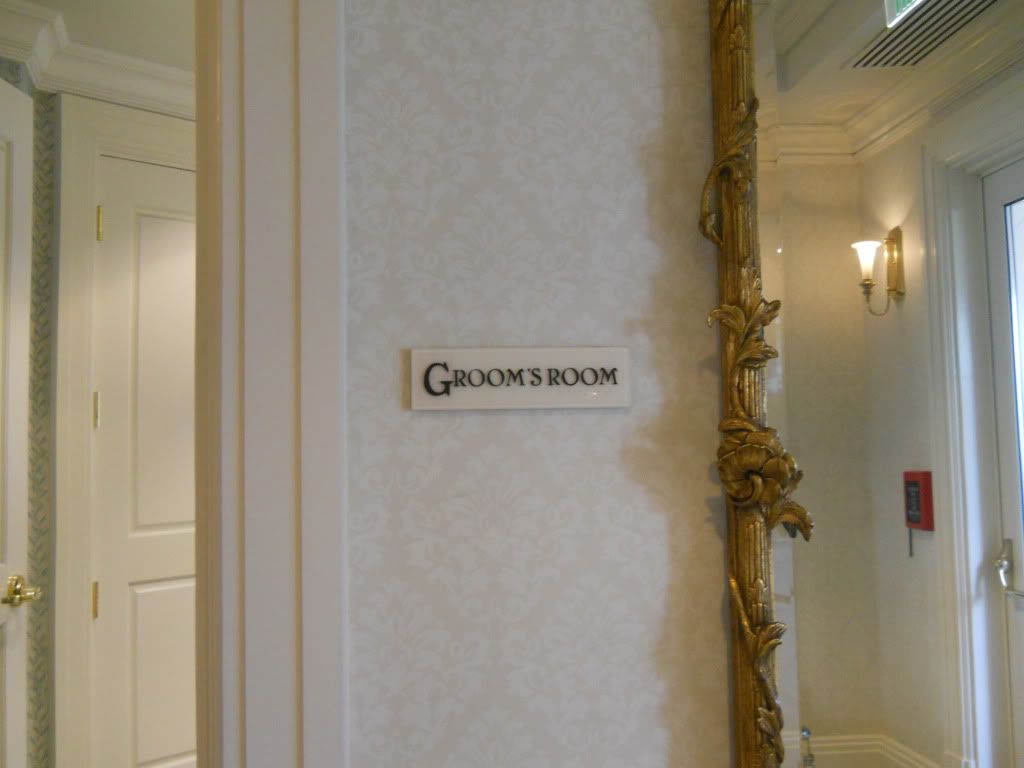 Why is there such a girly phone in here?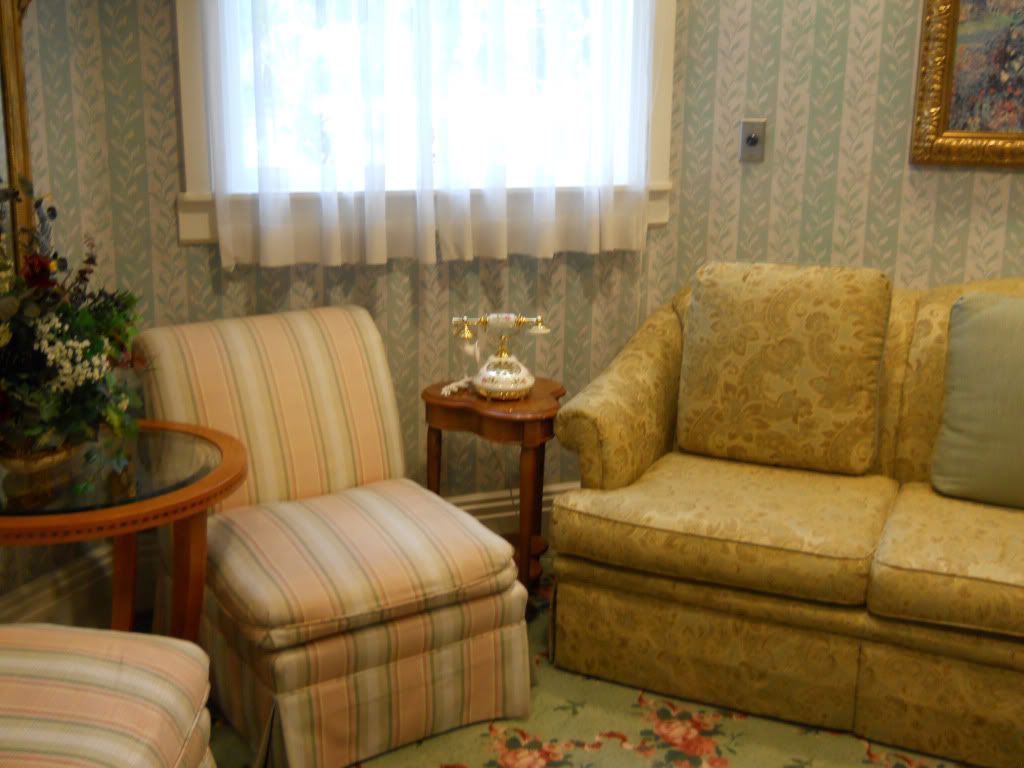 Jason Indiana Jones
One last peek!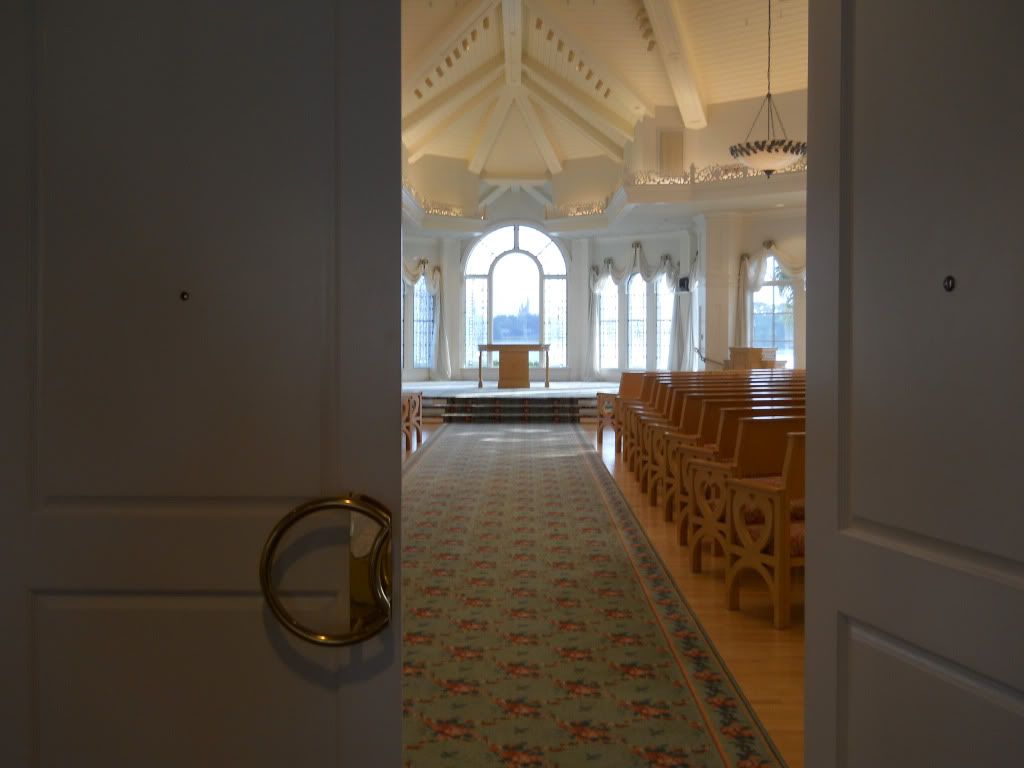 The Bride's Vestibule was locked but there was a maid there and she opened it for us. She was so sweet and was genuinely happy for us.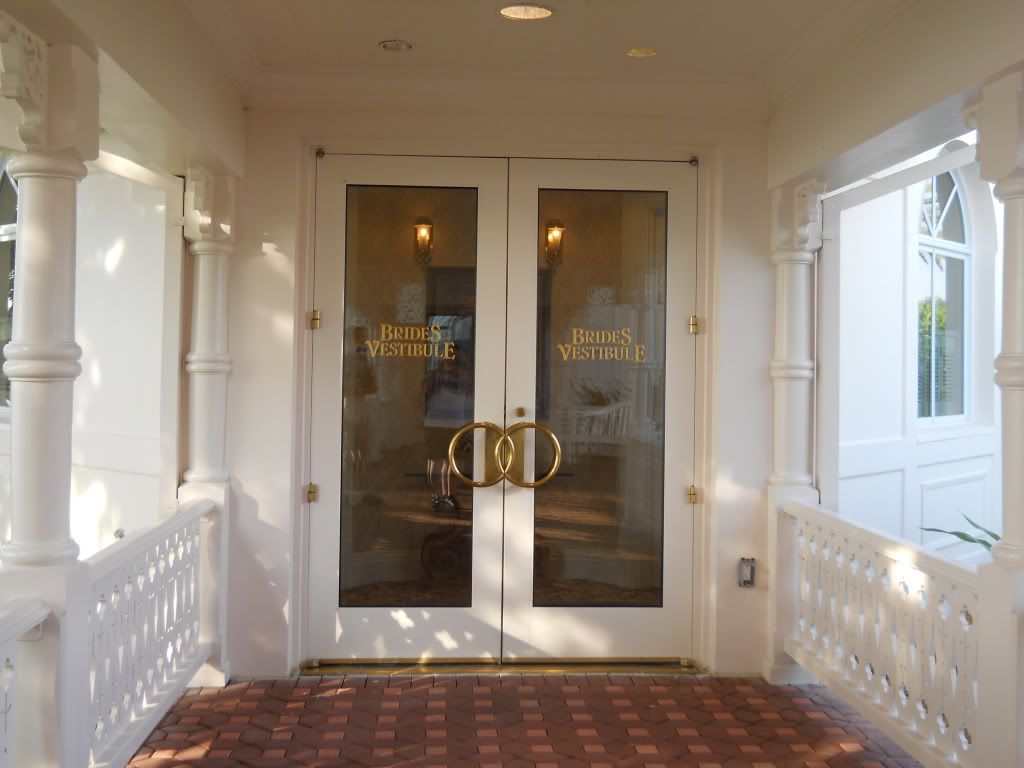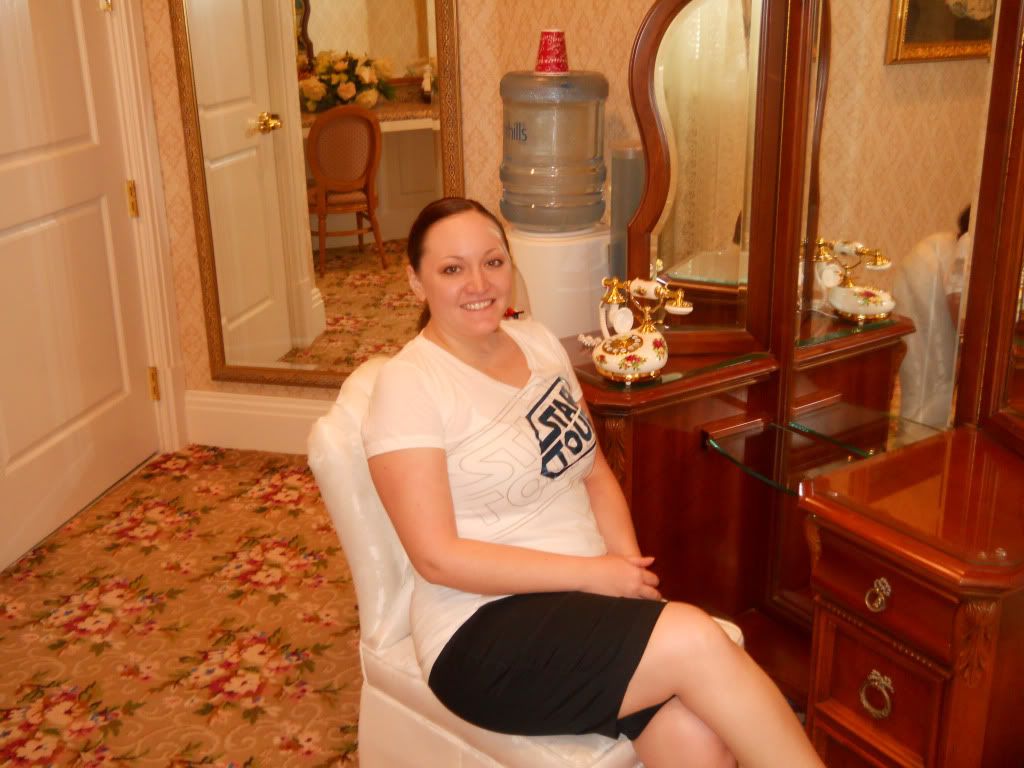 It was still about an hour before our meeting so we went for round 2 @ Gasparilla. This time the food was hot and delicious. Yeah!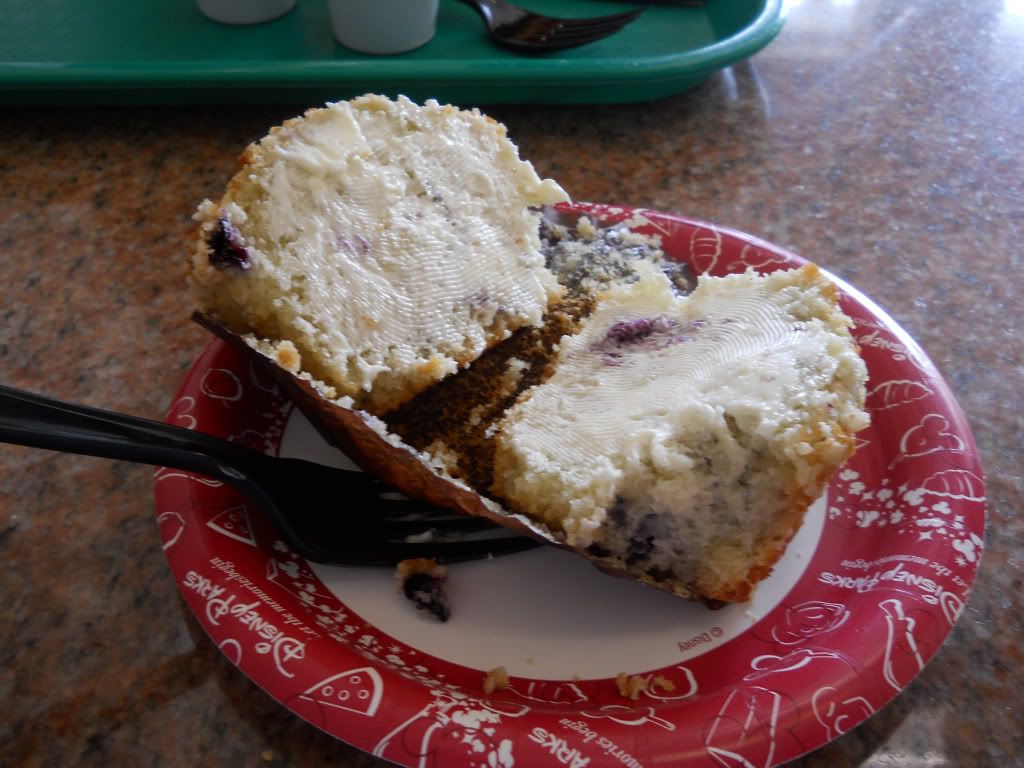 Marina view!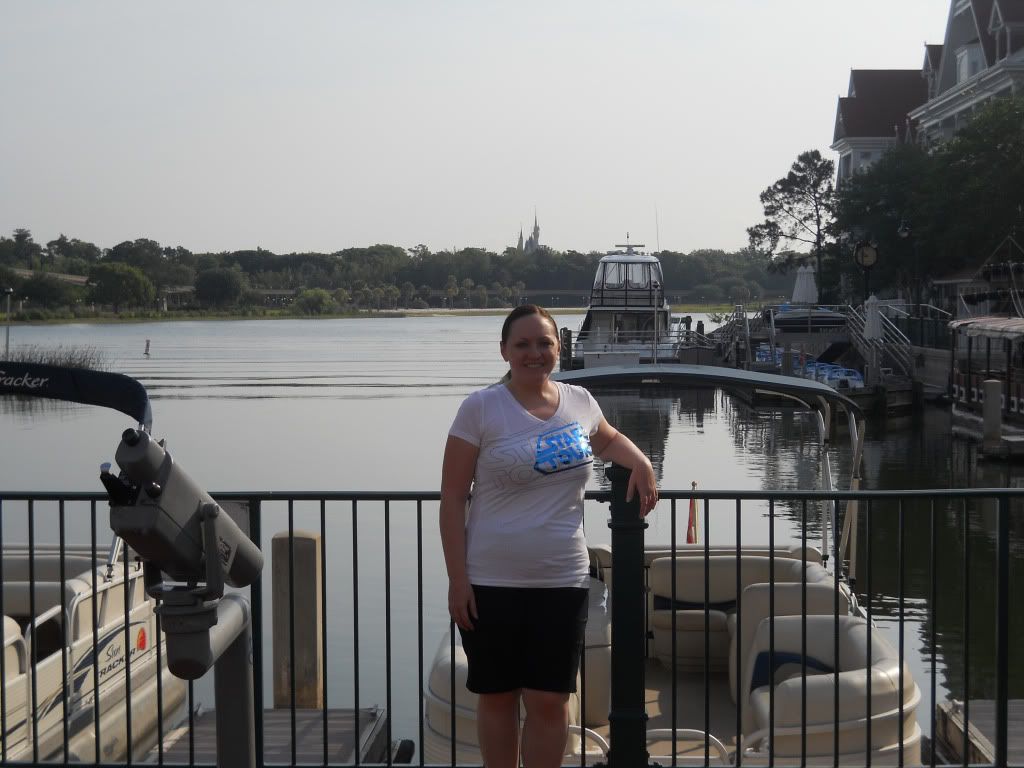 My wedding folder. I *think* I bought this in the mid 90's.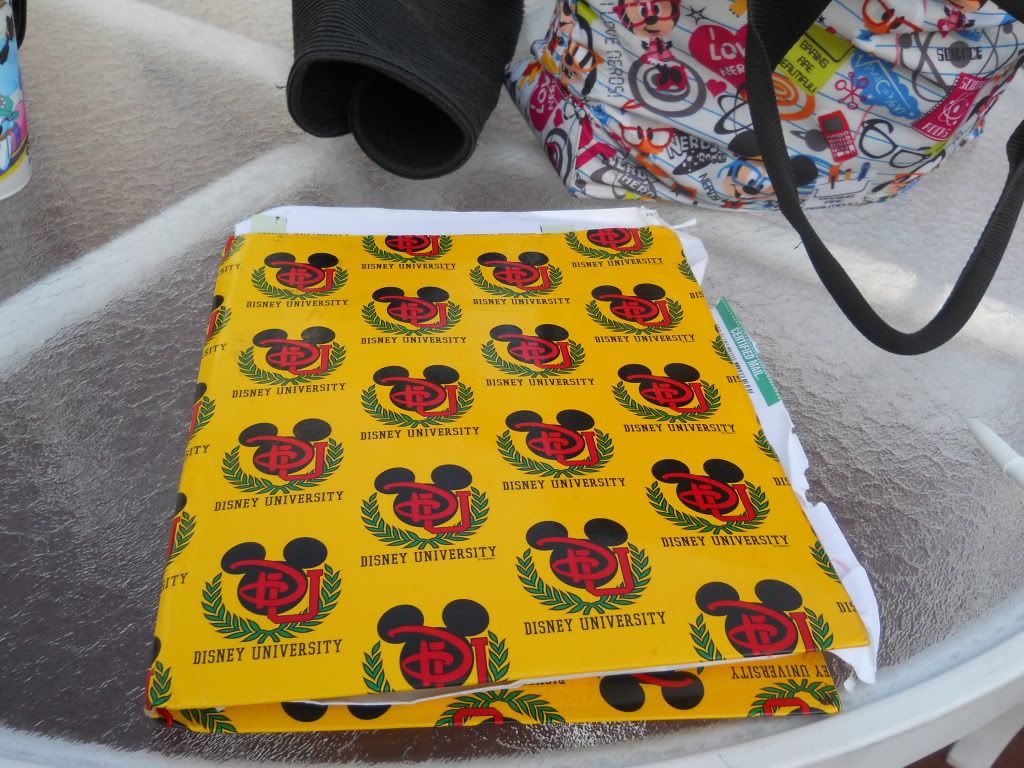 We walked back to Franck's and met with our wedding planner. I am SO glad we did this. She made wonderful suggestions for everything and worked with us to keep the cost down. We put every option that we could think of in our BEO and she will update the costs and send us a revised BEO. I had to hug her!
Sorry but this is the only shot I have of Franck's. We only had a half hour in there and I had a ton of stuff to go over. I totally forgot to take pictures inside!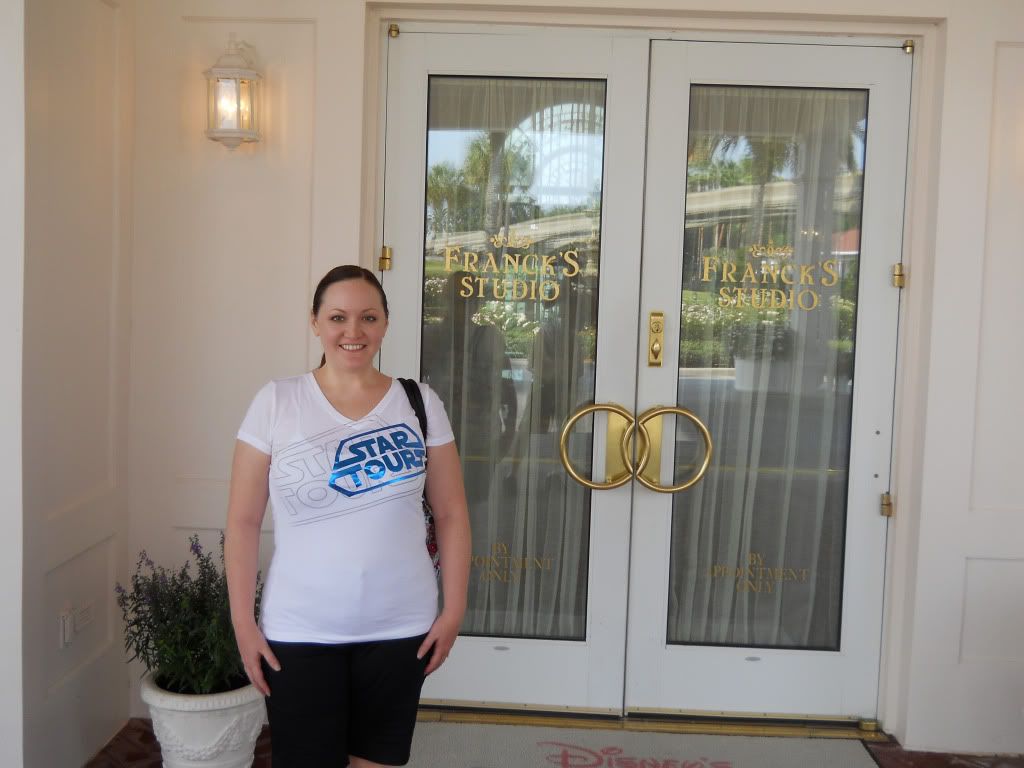 Since it was our last day, we hopped a monorail to EPCOT. The EPCOT monorail was down so we had to take a bus from the TTC. We had a nice conversation with a lady and son who liked my nerds rock bag
We decided to take it easy and just eat and drink our way around World Showcase. But we had to get fast passes for Soarin at least. First we got a blue raspberry slush @ the cart near Journey Into Imagination and we went to UK Lochside to sit and relax. I Can't wait for the Dessert Party! I shot a short video of this location.
We made our way to France for another round of lemon slushes and I got a strawberry crepe. Nom nom nom nom!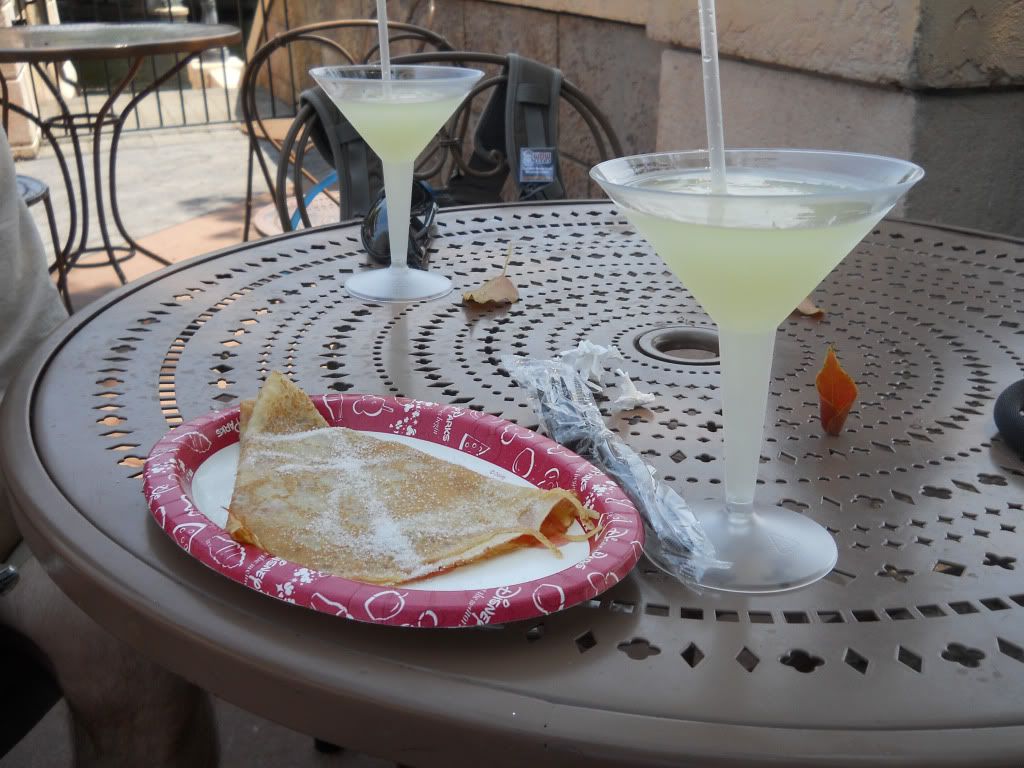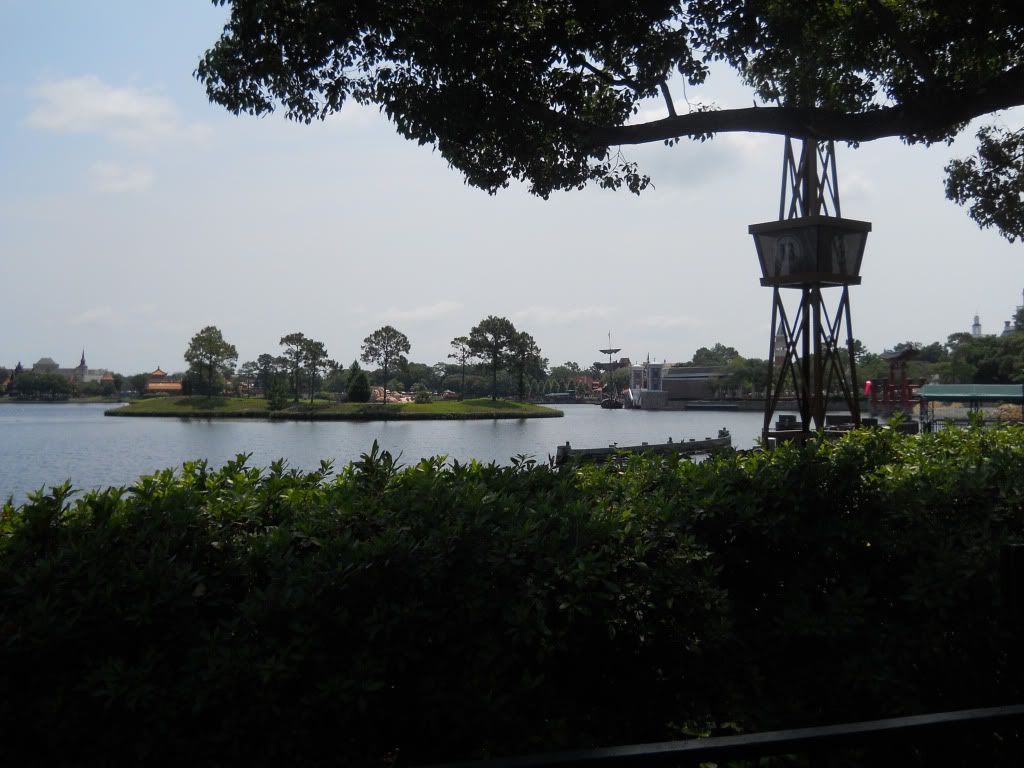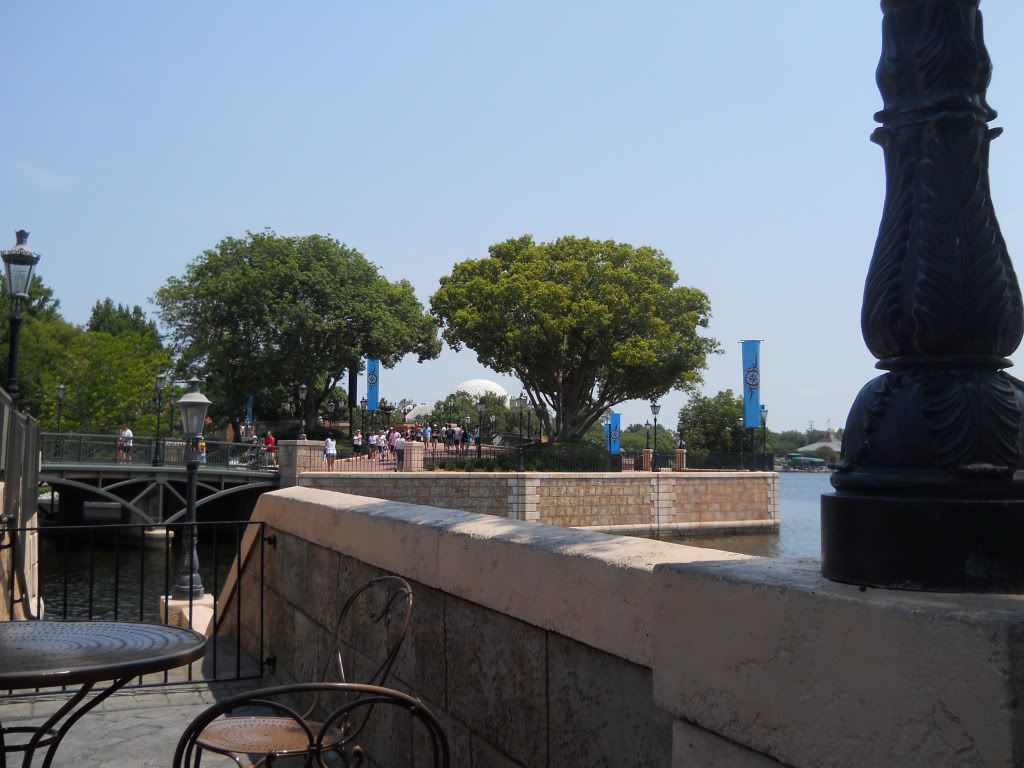 After that we walked to Japan and got a Kirin and some california rolls. Nom nom nom nom! We sat for a long time near our favorite waterfall @ Yakitori house and watched the ducks. It appears that the duck couple we've seen over our past few trips had 5 babies! They were all over everyone begging for food. It was hilarious!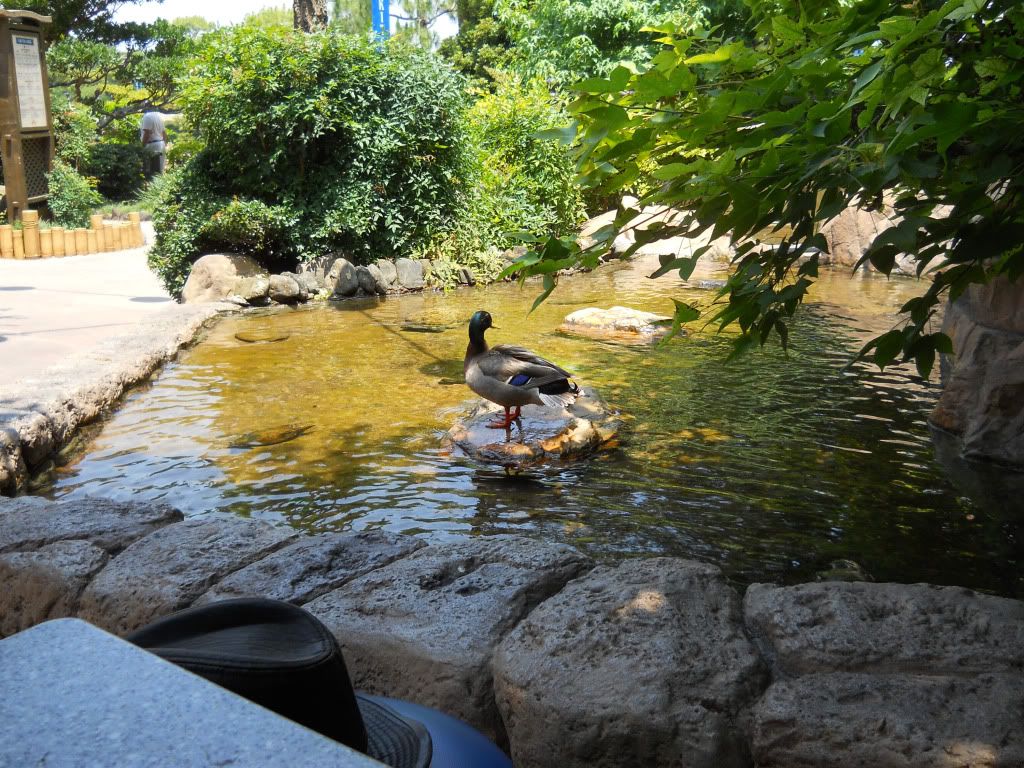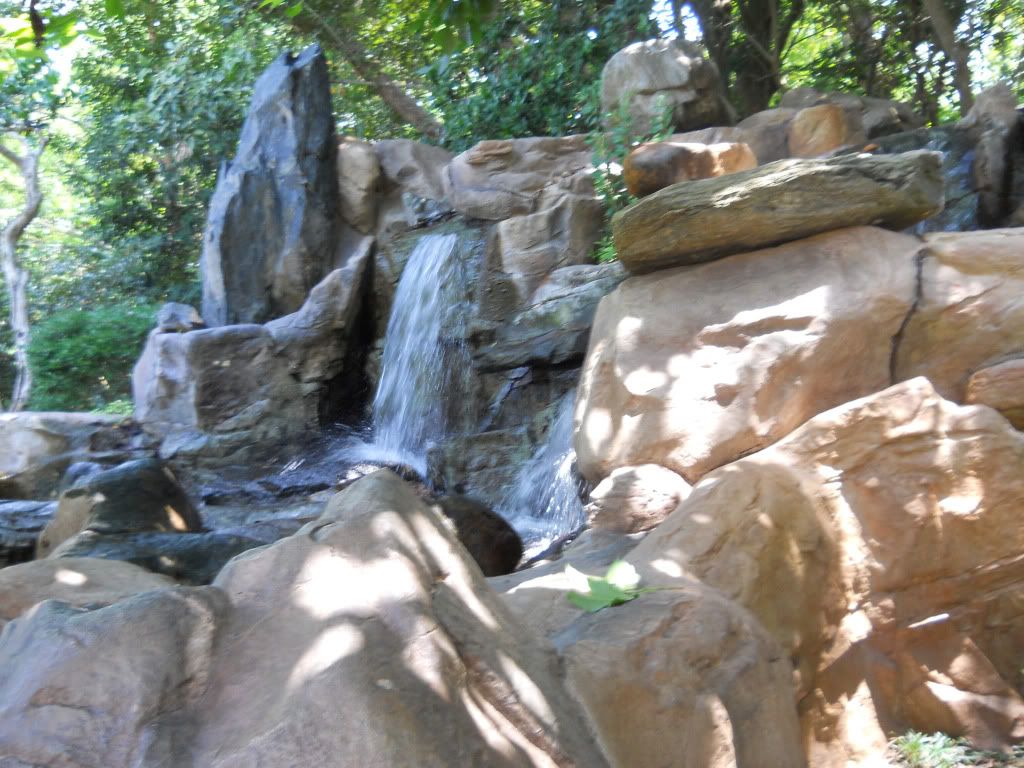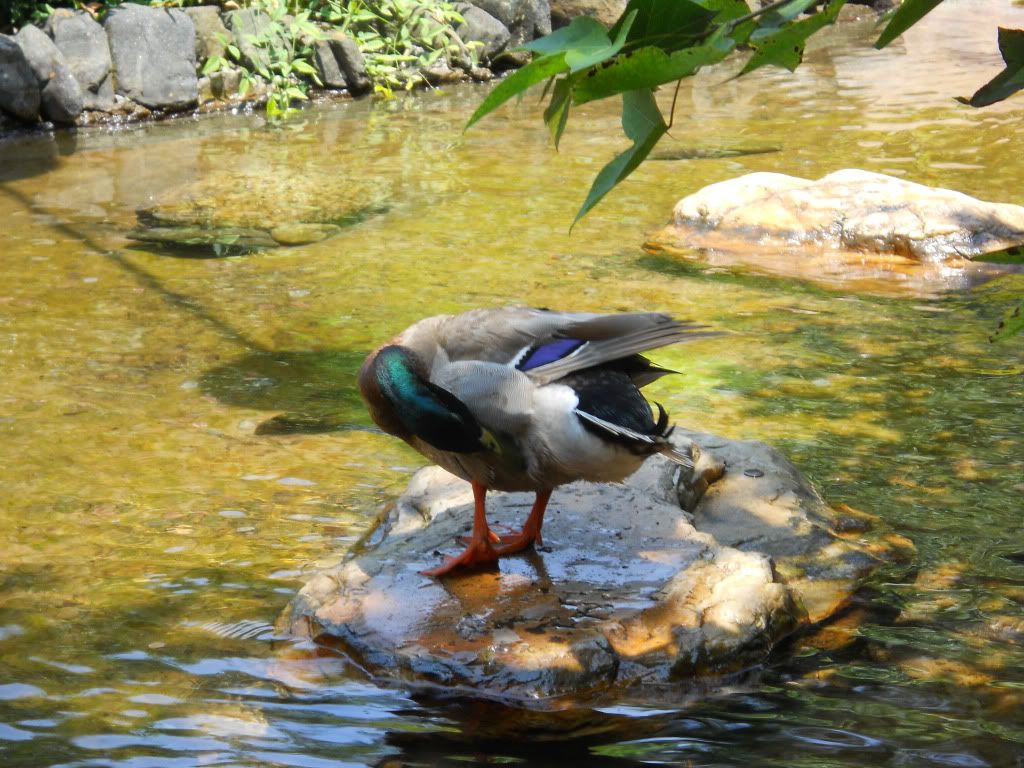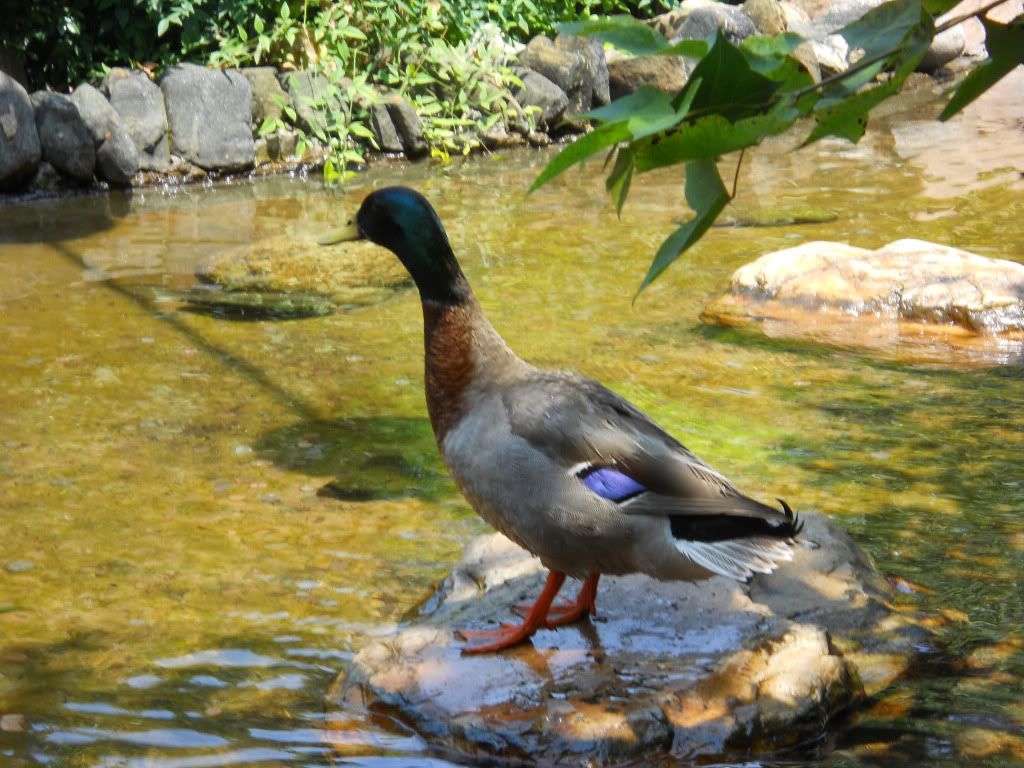 I was pretty tipsy by then and we tried to watch the drum show but I either needed to be sitting or walking. Standing in the heat made me feel like barfing. So we walked to America and just sat at the tables outside in the shade. It was a really nice spot with a cool breeze that was welcome for us.
It was getting close to our fast passes for Soarin so we made our way back to future world. I stopped in Mouse Gear and got candy for my nieces and shortbread for Mom. The cashier complimented me on my hat. The cashier next to her was helping a little girl and he did a magic trick for her. It was truly magical to see the look on her face! Only in Disney!
We took a ride on Soarin but we got the bottom row. Oh well, it was still a great ride as always.
That wraps up another great trip full of magical memories that will last a lifetime. The highlight for me was definitely the Wedding Pavilion and our meetings with RevKev and our wedding planner. I think for Jason the highlight was Inside The Saga with Anthony Daniels. I just asked him what his favorite memory was and he said he couldn't decide. Now that's a magical vacation!
When we landed in Baltimore, Jason said something that is so true:
"We're home. Or we're where we live. We just left home."
It's always sad to leave WDW but at least we'll be back in just 4 months for our Disney Fairytale Wedding and Honeymoon!