Dreams Do Come True in New Orleans WDW 2.2012 Relocation Prep Day 5: Back to Reality, For Now…
March 26, 2012 in Relocation, Trip Reports by Shelley
This was our last day but we were ready to go home to get our relocation on! We got up very early, packed, checked out, and checked our luggage with the Magical Express. The biggest tip I can give anyone regarding Magical Express is to check your luggage EARLY. In 2010 when we stayed at Animal Kingdom Lodge, I stood in line around 10AM for over an hour. After that, we've always checked our luggage around 7AM and there is no line.
We had a very nice final breakfast at Sassagoula. No photos here since we had the same thing basically every day! We drove Mom in our convertible to show her the house we picked. She loved it of course! We drove with the top down and we noticed that the neighborhood had orange trees so it smelled like oranges. I can't wait to live there!!!
We drove the car back to Alamo and got a shuttle to EPCOT. Our experience with renting a car at Disney was very easy! Everything went to plan and we didn't have any problems. I wasn't sure if we could get a shuttle directly to one of the parks but you can get a shuttle to any Disney resort, Downtown Disney, or any park.
We wanted to ride Soarin so our first stop was the Land pavilion to get Fastpasses. Then we rode Journey Into Imagination (sans Kodak) and the Seas which Mom had never ridden and really enjoyed!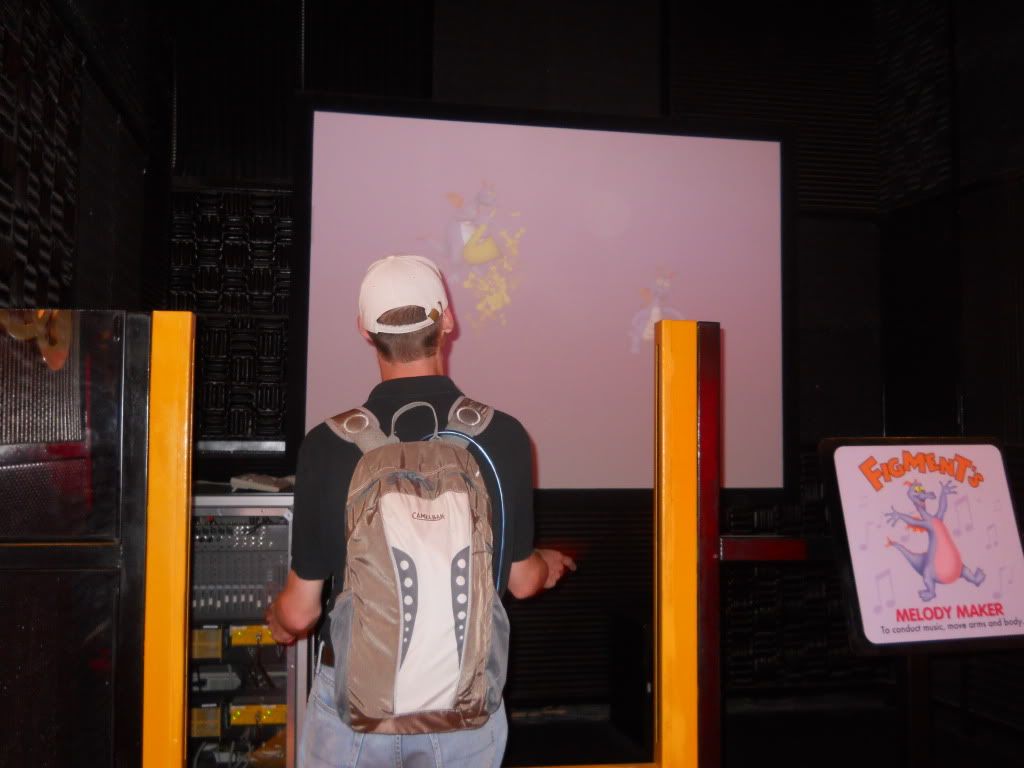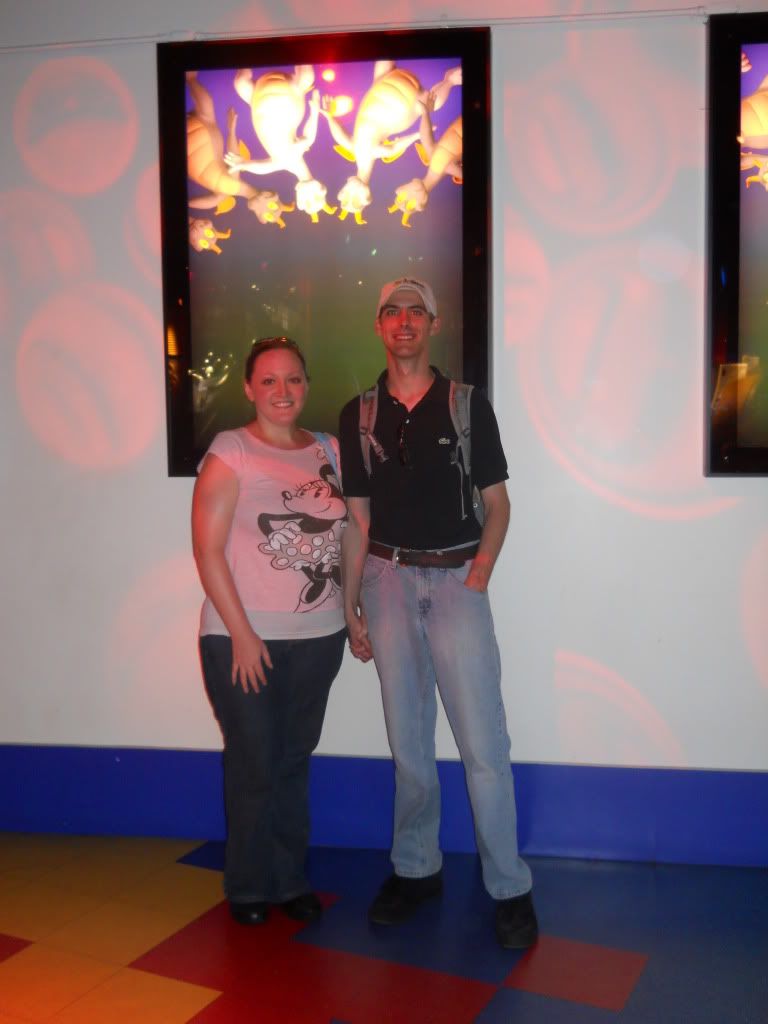 We stopped for a Blue Raspberry Slushie, see a theme here? We love our slushies!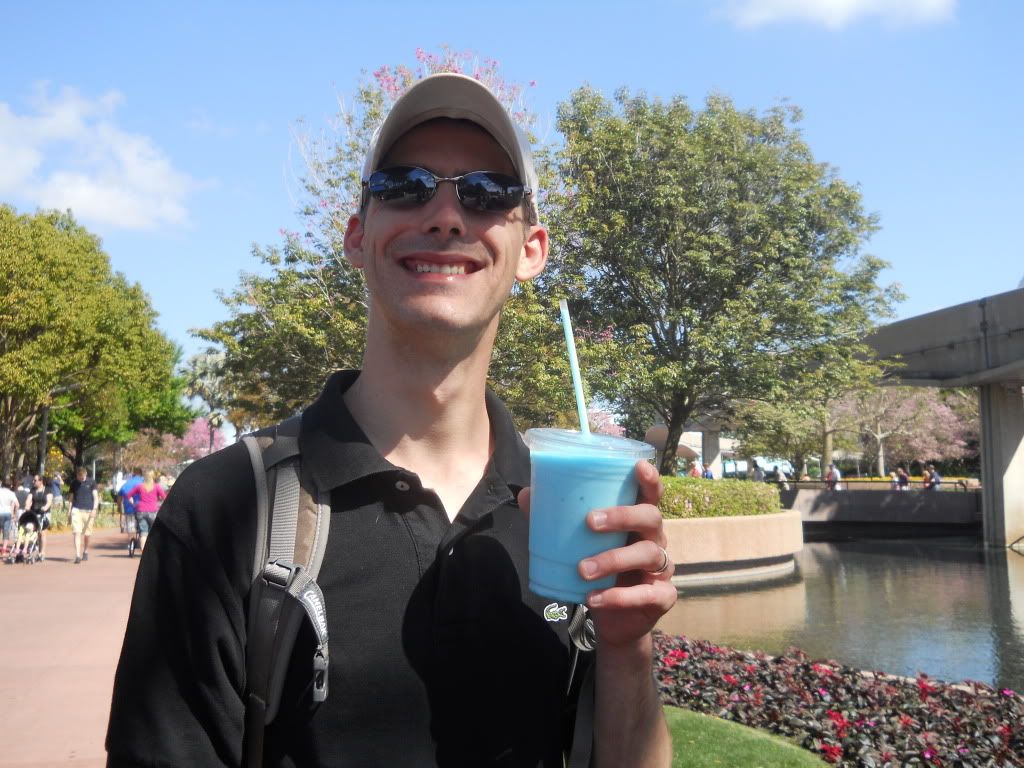 I noticed some music I hadn't heard before so I shot some video right next to a speaker. I know they were testing new background music at EPCOT that week, I'm not sure if this music was a part of that.
We caught the Jammitors which Jason had not seen before. He loved it!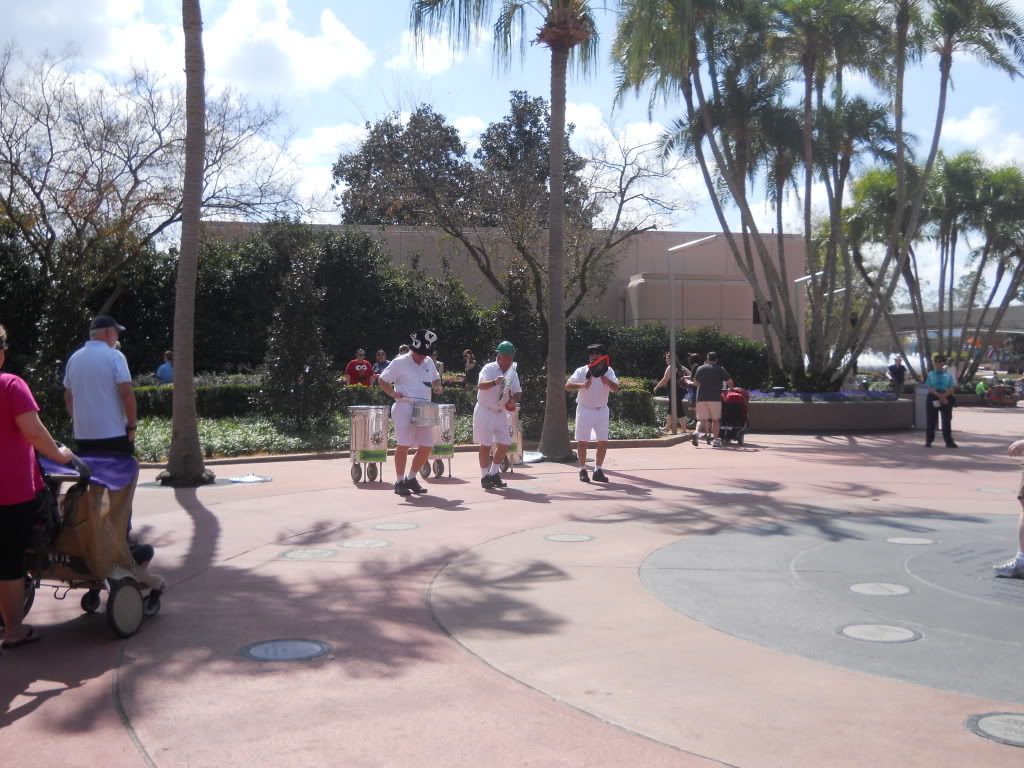 We got in a very short line for Chip & Dale, yay low crowds!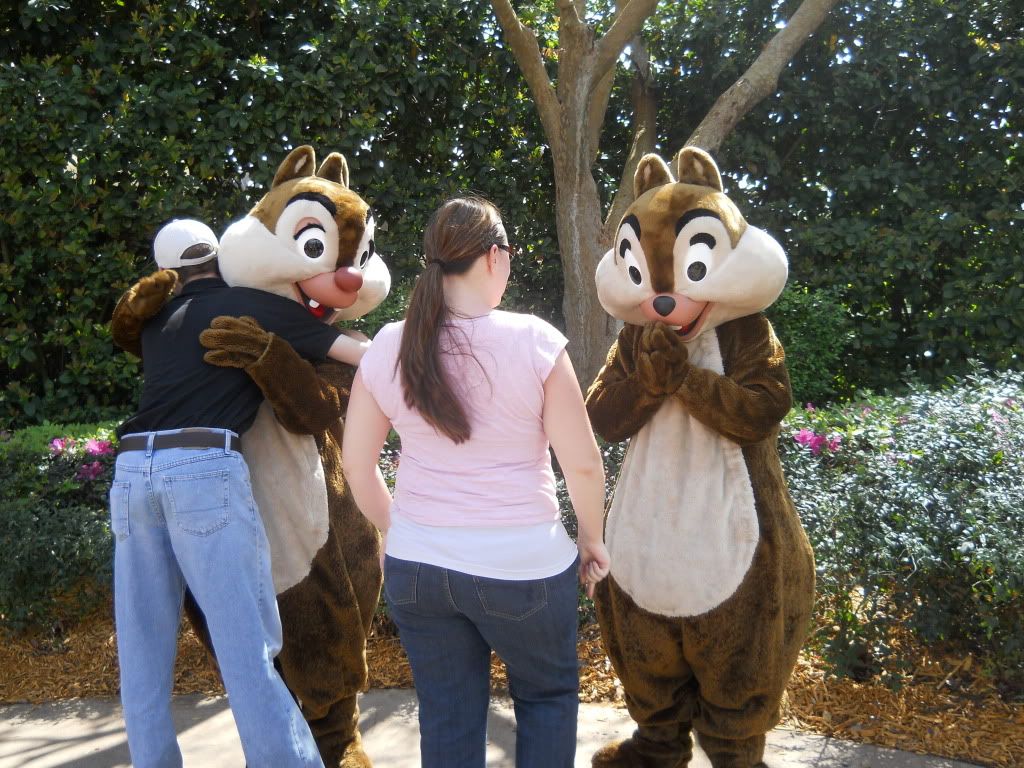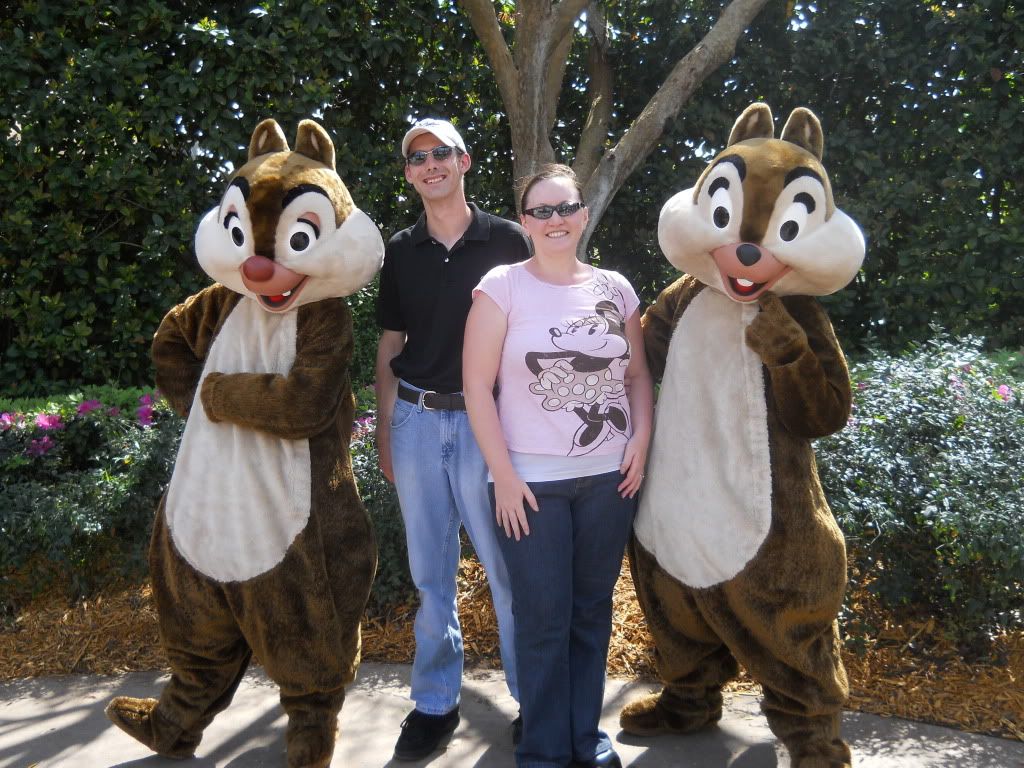 I asked them why they weren't in their Rescue Ranger outfits and they struck a pose!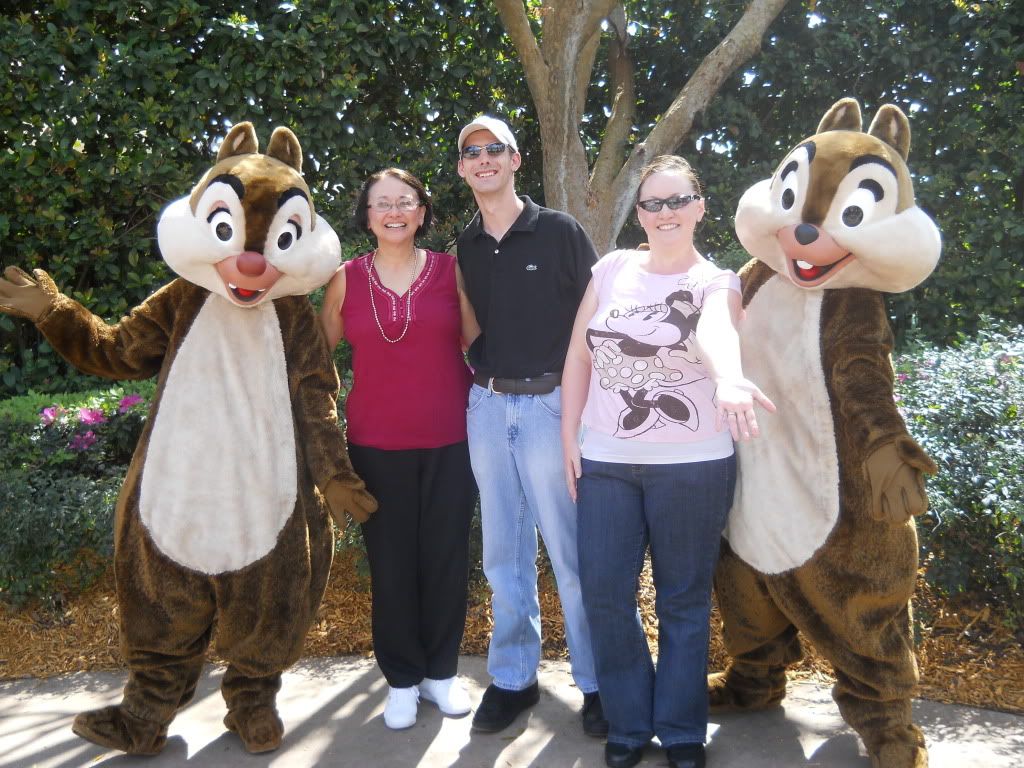 We had a nice leisurely day at EPCOT. We rode Soarin and got perfect seats! Then we made our way over to World Showcase where we shopped in Canada and split some fish & chips in UK.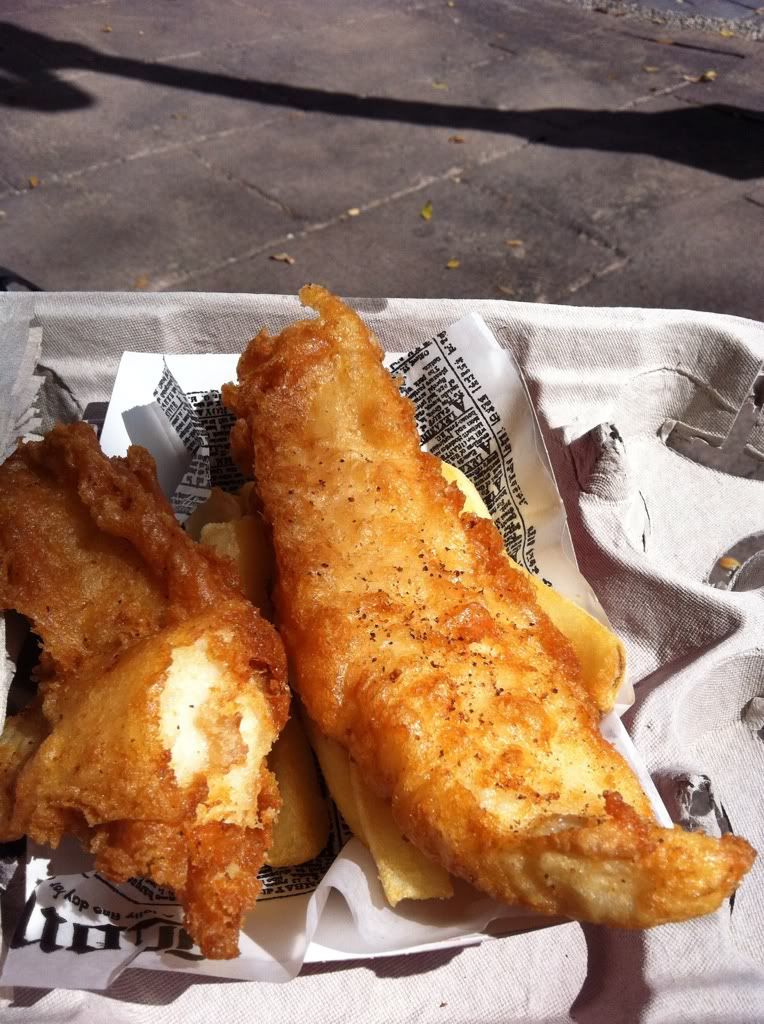 We started making our way back to the emtrance and we rode Spaceship Earth. I picked the healthy living option and it was too funny! We were really tired so we closed our eyes on purpose when the picture was taken. I wish I had gotten the picture but the kiosks were full and we didn't feel like waiting. It's ok, we'll be back REAL soon!
We left EPCOT and went back to the hotel. We had to take the bus, ugh
We went for lunch at Sassagoula one last time. Jason and I split the shrimp po boy, it was so good!! The bread and the sauce make this one of the best sandwiches I've ever had in my life! Seriously the sauce was so good I was wondering if it was made of angel tears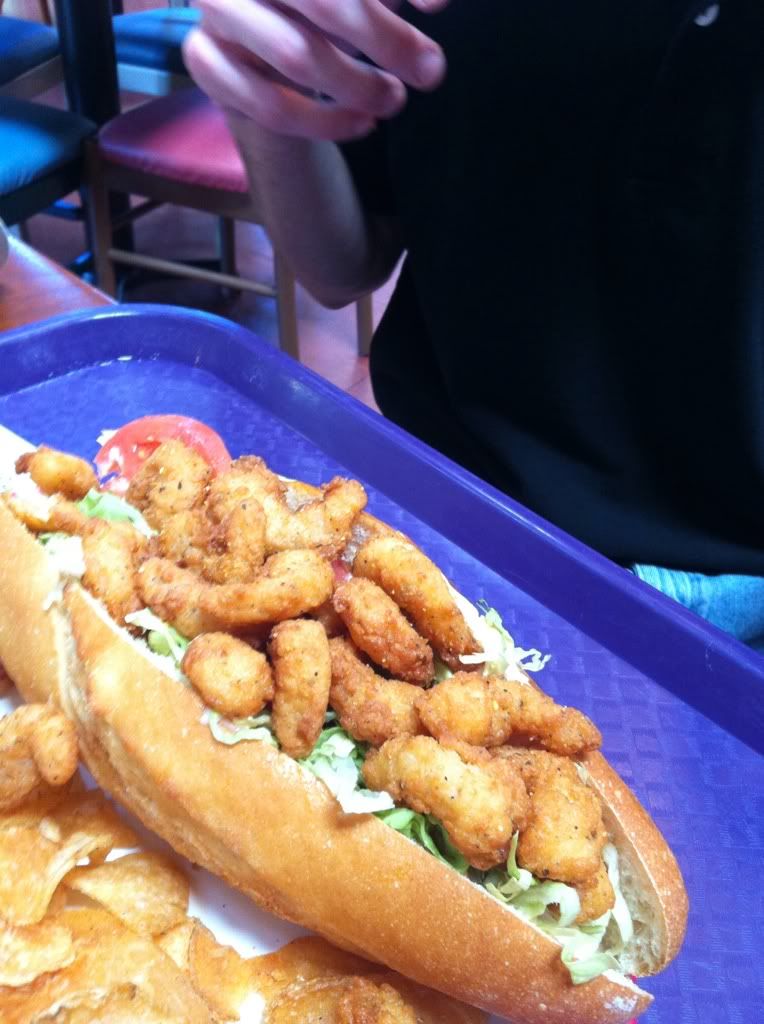 Finally, it was time to say goodbye. We got the Magical Express and were on our way back to MCO. Generally this is where I stop the trip report but we had such a horrible experience on DME that I have to write about it. First of all, our driver had a very thick accent and no one could understand him. I have a travel app called TripIt that I pay a service fee for yearly and it texts me my flight info. It is never wrong. My app said terminal A and my Mom asked the driver which terminal and he said B. my Mom wasn't sure he knew what she was talking about so she asked him again. He was very rude and said he already told her terminal B. So we got back on the bus. On the way to the next terminal a car in front of us went the wrong way and blocked one of the three entrance gates, and it was not the gate we were approaching. I'm not sure why but the driver got all pissed off and honked and yelled. It was pure unadulterated road rage and it was not acceptable from a DME driver. My Mom was about to ask him about the terminal again but I stopped her because frankly the dude scared me. I have never seen a DME driver act like that, this guy was bonkers. We did not tip him and I have never not tipped a DME driver. Luckily the terminal he told us was correct but it wouldn't have mattered anyway because of the layout of the MCO airport. All terminals lead into a large central hub anyway. The DME experience was so bad that I am going to write to guest services about it. I was seriously appalled at the drivers' behavior.
Other than the bad DME experience, we had an awesome trip! We found the house of our dreams and met new and old friends. One week later, we were approved for our house and we set the move date! We cannot wait to move down in April 2012 and become FL residents!!!!!
Dreams Do Come True in New Orleans WDW 2.2012 Relocation Prep Day 4: Fate Stepped In To See Us Through!