This is my full trip report from Star Wars Weekends including our wedding planning and George Lucas at the grand opening of Star Tours 2.0 on 5.20.2011. This was originally posted over on WDWMagic. This trip was incredibly special to me because it is where we first seriously talked about relocating to Florida. It was another magical trip and I hope you enjoy it!
---
We have just returned from yet another magical vacation to The Walt Disney World Resort filled with perfect memories that I can't wait to share with you! This trip was split between Wedding Planning and Star Wars Weekends. We are getting married at Disney's Wedding Pavilion on September 27, 2011. We met with our officiant, Rev Kevin Knox, and our Disney Fairytale Wedding planner. We also toured the Wedding Pavilion and UK Lochside which is where we are having an Illuminations Dessert Party! We attended the StarTours2Live meetup and the WDW Radio Meet of The Month and saw GEORGE LUCAS AND BOB IGER IN PERSON HOLDING LIGHTSABERS BATTLING THE DARKSIDE! SQUEE!! Oh yeah and Chewbacca getting down to "Welcome To The Jungle". This trip was jam packed with awesomeness. It was our most epic trip ever so let the memories begin!
The Cast
Me – Shelley (@WaltSentMe007 on Twitter). This was my 18th trip to the world and my 2nd time staying at The Caribbean Beach Resort.
DF – Jason. This was his 3rd trip to the world (2nd trip with me) and his 1st time at The Caribbean.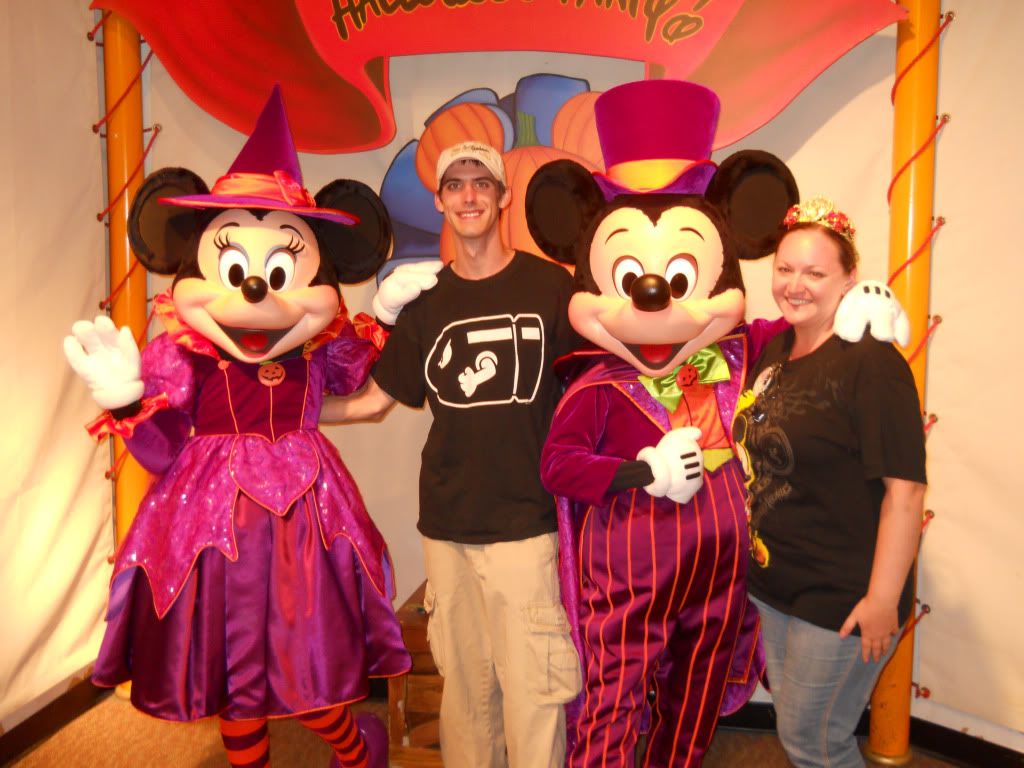 Here's a link to my ongoing Disney Fairytale Wedding Planning Report:
http://forums.wdwmagic.com/showthread.php?t=644129
I started this back in September 2010 after we got engaged. We're having an Escape Wedding at Disney's Wedding Pavilion on September 27, 2011. We were featured on an episode of Inside Disney Weddings a few months back and we will be doing another show when we get back from our wedding and honeymoon: http://www.insidedisneyweddings.com/2011/03/wedding-planning-spotlight-shelly-jason/
The Bare Necessities
Look for the bear necessities, the simple bear necessities forget about your worries and your strife…yeah man!
We got your bak guaranteed – CamelBak
Jason suggested we get a CamelBak backpack for this trip because we were not used to going during peak season with all of the crowds and the heat. This was a HUGE money saver in the end. We didn't buy 1 single bottle of water the entire trip. We purchased the CamelBak DayStar with a 70 oz bladder from http://www.amazon.com/gp/product/B002NZMRQ0. We only ran out of water 1 day and that was because we were at Hollywood Studios @4AM and stayed for 12 hours. We ran out when we got on the bus to go back to our resort so it was no big deal. I highly suggest this product for all WDW Travelers!
Handy Cooler Personal Evaporative Air Cooler
When I found this device I didn't really believe it. It's not a fan. It's an actual portable evaporative air conditioning device. Another find on http://www.amazon.com/gp/product/B002F8IFV6. The reviews of it were so good I had to try it. Boy am I glad I did. This thing is quite powerful and it gets very cold. There's a sponge that you wet and insert into the device. It evaporates the water to create cold air. It was SO much better than a fan or those water bottle fans they sell for a 500% markup. We used it every single day!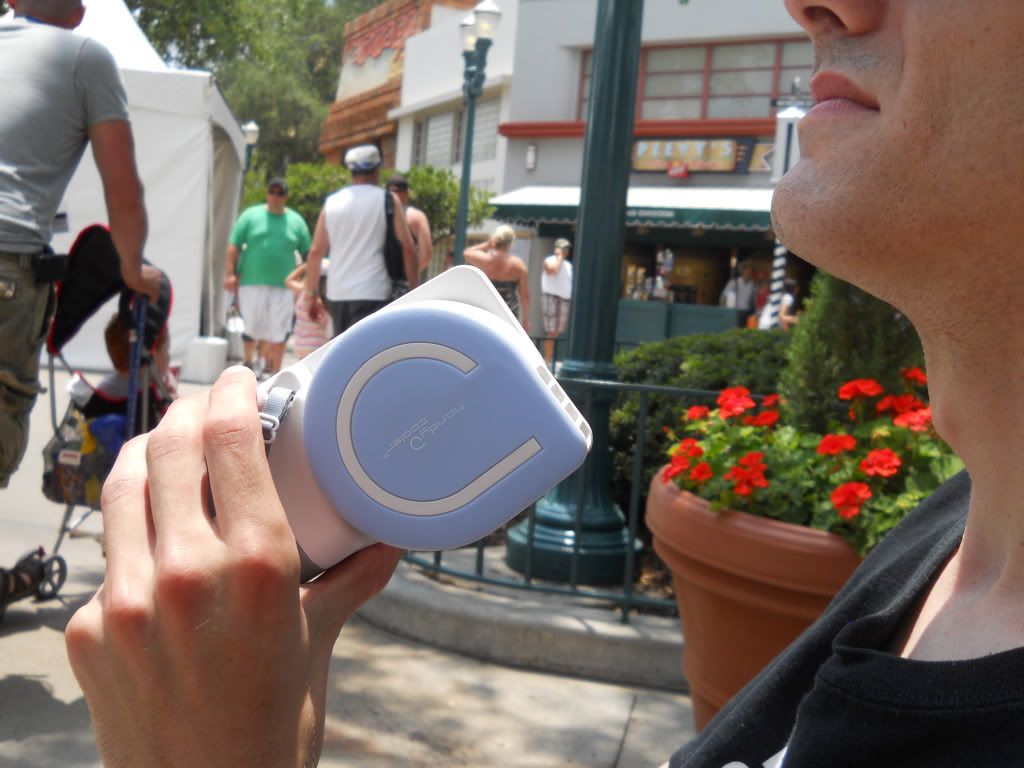 Flippin Sweet Ridiculously Huge Black Sunhat
Those of you who follow me on Twitter probably saw quite a few tweets about my ridiculous black sunhat. I got a ton of comments on it from Cast Members and other guests. I may have looked utterly ridiculous but I was comfy cozy under all this shade!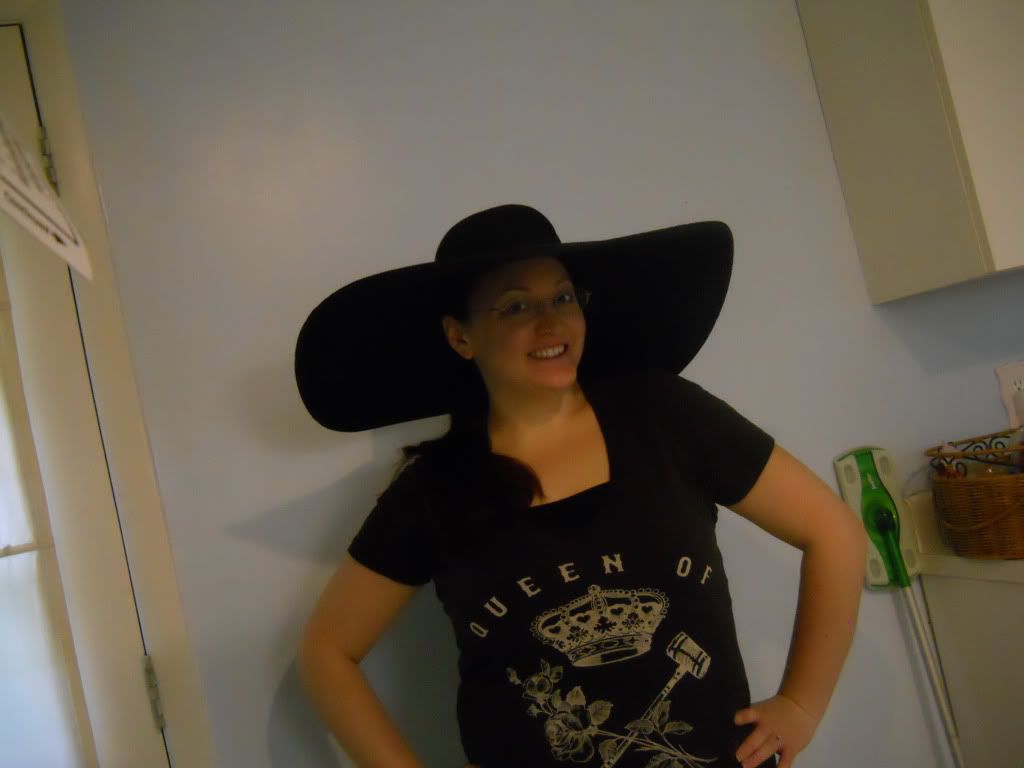 Now that we're all prepared, let's get started!
WDW Wedding Planning & Star Wars Weekends 5.2011 Day 1: The Arrival
WDW Wedding Planning & Star Wars Weekends 5.2011 Day 2: The Grand Opening of Star Tours 2.0
WDW Wedding Planning & Star Wars Weekends 5.2011 Day 3: Meeting with Rev Kevin Knox
WDW Wedding Planning & Star Wars Weekends 5.2011 Day 4: Our First Animal Kingdom Rope Drop!
WDW Wedding Planning & Star Wars Weekends 5.2011 Day 5: Wedding Pavilion Walkthrough